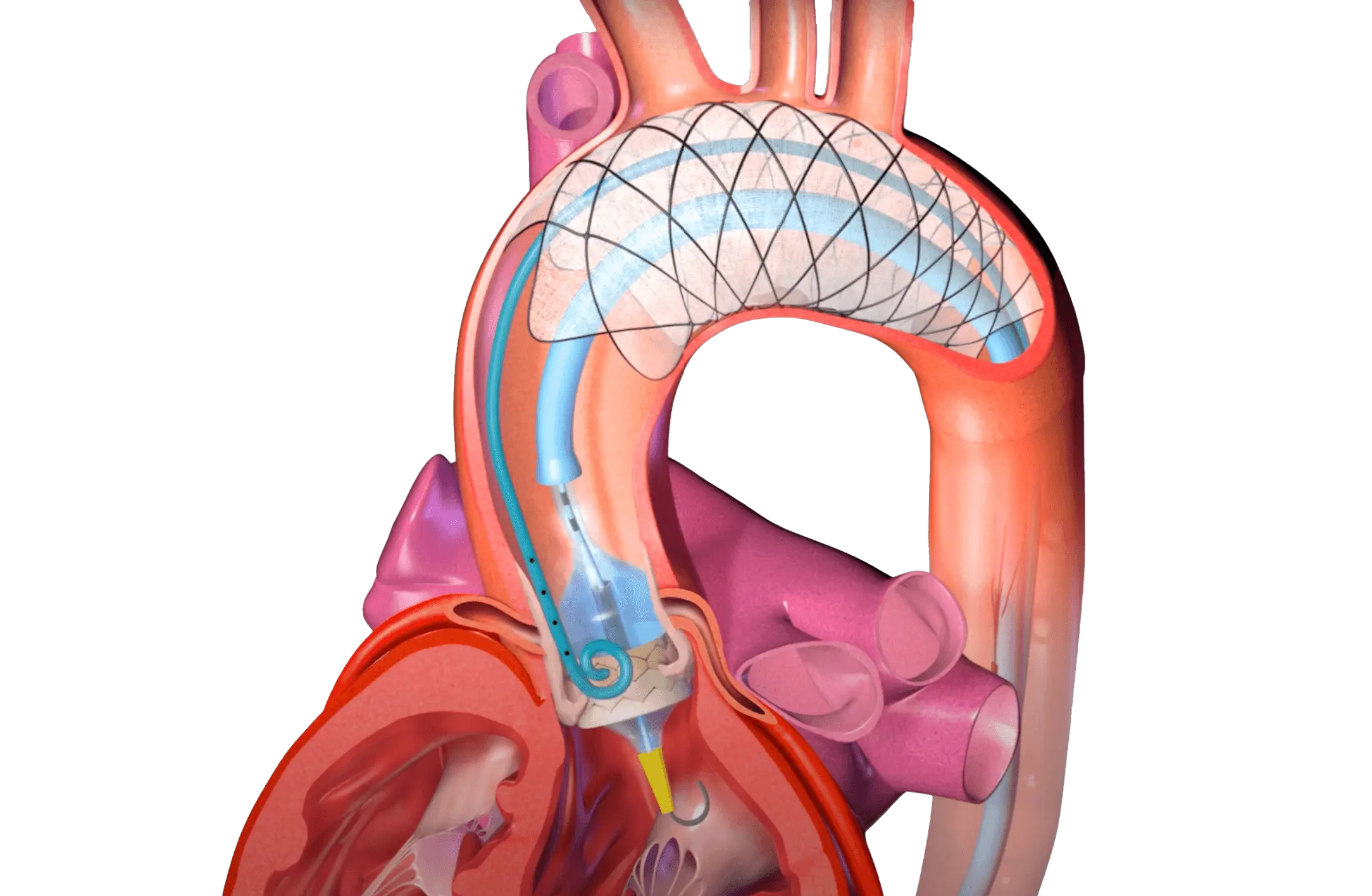 Advancing embolic protection during cardiac procedures—
F
2

is filtration technology, evolved.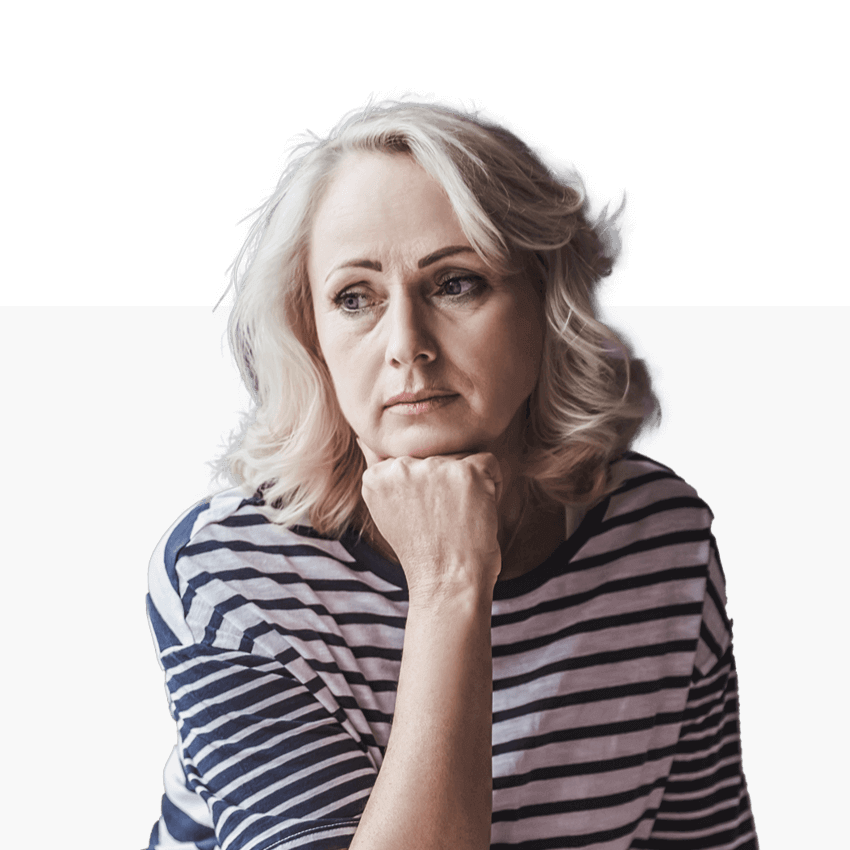 Brain injury, including stroke, after cardiac procedures afflicts nearly one million patients globally each year1. The primary cause is particulate debris released during instrumentation that blocks blood flow to the brain.
Transcatheter Aortic Valve Replacement (TAVR) represents a major advance for patients, but still carries a risk of brain injury, including stroke.
LEARN ABOUT PROCEDURE RISKS
Advanced F
2

Technology filters embolic debris and optimizes ease of use, creating potential for its integration into nearly every TAVR case where brain injury, including stroke, is of concern.

The Filter+ Flow (F2) design offers important advantages over previous embolic protection devices, such as best-in-class micropore filtration that further reduces the size and volume of embolic debris reaching the brain, full coverage of all three great vessels supplying the brain, and stability throughout the procedure.

Learn about f

2

filtration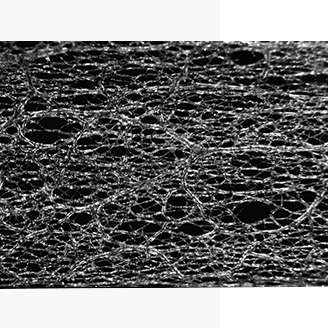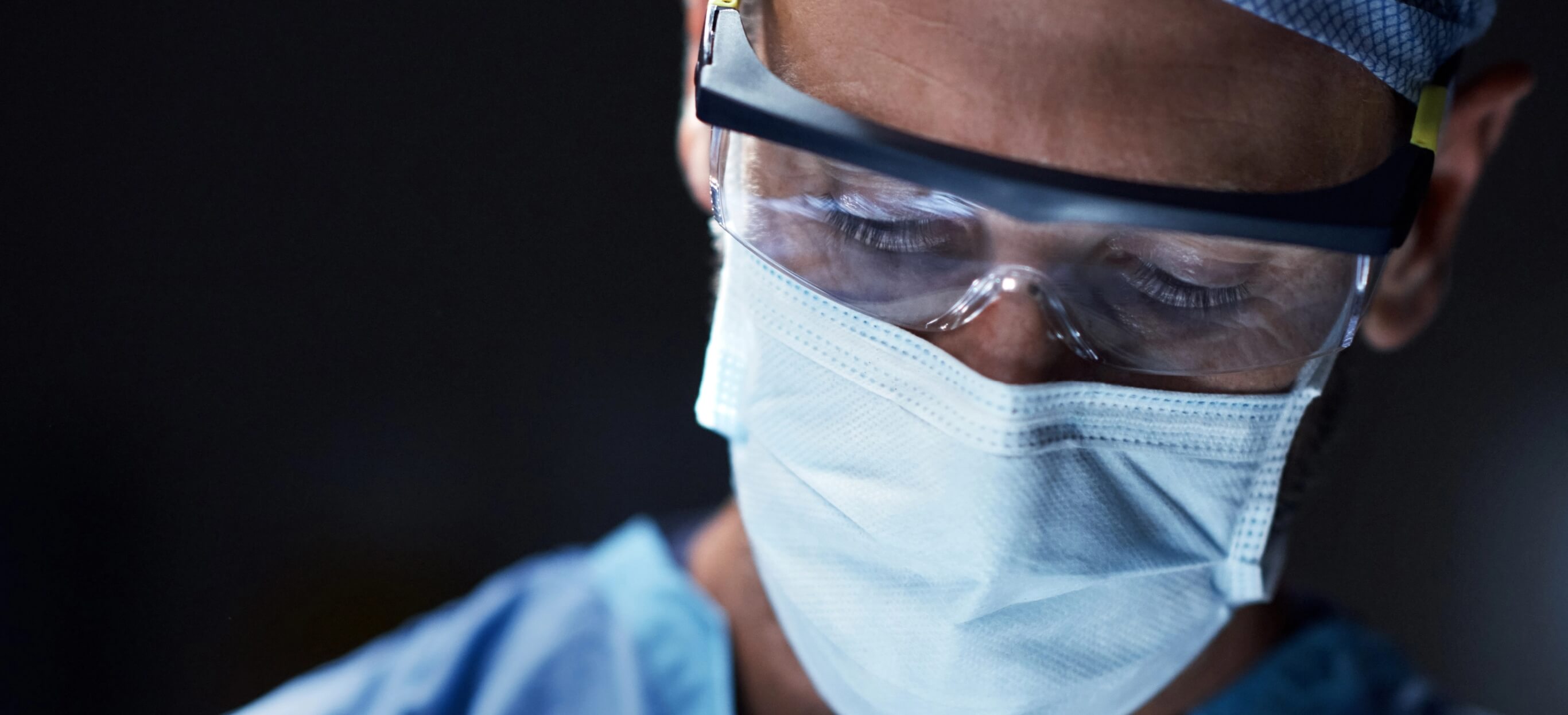 By helping to prevent debris from reaching the brain, and avoiding the associated negative clinical impacts, we can provide the best possible protection against stroke in all of our TAVR patients." Steven Yakubov, MD
Building a better future, one filter at a time.
At EnCompass, we envision a world in which patients and their loved ones worry less about the risk of embolic stroke with cardiac procedures.

Learn more about us